Skip to Main Content
It looks like you're using Internet Explorer 11 or older. This website works best with modern browsers such as the latest versions of Chrome, Firefox, Safari, and Edge. If you continue with this browser, you may see unexpected results.
Constitutional Law 271
Welcome to the Constitutional Law 271 dedicated tab.
The Constitution of the Republic of South Africa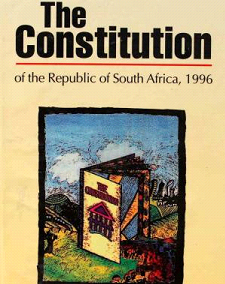 The South African Constitution is the founding document for a democratic South Africa. The Department of Justice has a dedicated page for the COnstitution with various other resources that might assist one in understanding the Constitution. Access here:
https://www.justice.gov.za/legislation/constitution/index.html
#virtuallibrarian #academiclibrary #LawLibrarianSUN #LawLibrarian #ConLaw #ConstitutionalLaw
Database videos (English)
Databasis videos (Afrikaans)